Who we are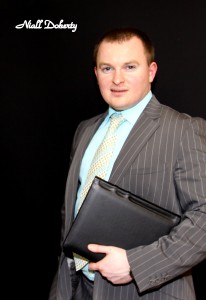 Our principal, Niall Doherty Chartered Tax Adviser and
Chartered Accountant, BAAF, MBS, ACA, AITI, is a highly
experienced private client taxation accountant. Niall has
gained domestic and international recognition for his
expertise and his personable, practical and effective style
in advising a range of private clients.
A key feature of Niall's service is his willingness to
collaborate closely with his clients' other advisers to
ensure an integrated approach for each client's needs,
both commercial and personal.
Niall operates in an organised, efficient and direct manner
with a natural capacity to build relationships.
Niall's experience is complemented by a high level of
professional know how and practical expertise in all areas
of taxation, trusts and private client services law and regulation. Niall has the proven ability to understand the business, commercial and family needs of clients.
Career to date
Niall Doherty is AITI Registered Tax Consultant with the Irish Taxation Institute and is an ACA Chartered Accountant with Chartered Accountants Ireland. Niall trained with Deloitte, the world's largest professional services firm and he has since tutored and lectured in Dublin City University, The Institute of Technology Tallaght, and with the Irish Taxation Institute. Niall is a past recipient of the PricewaterhouseCoopers sponsored Martin Hannan Memorial Prize.